Indoor
&nbsp
Breeding
&nbsp
Herd
&nbsp
Back to Pork Costings and Herd Performance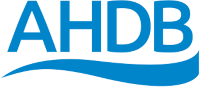 Indoor breeding herd Key Performance Indicators (KPIs).
Please note that the individual traits may not always be related as each unit may not have recorded every trait.
Performance measures are ranked on pigs weaned per sow per year and as a result the percentiles of the sample do not always return the best of each performance trait (KPI).
"Performance measures are ranked on pigs weaned per sow per year. As a result the top 10% of the sample do not always return the best results for each performance measure (KPI)"
Key Performance Indicators
| KPI | Top 10 Percent | Top 1/3 | Average | My performance |
| --- | --- | --- | --- | --- |
| Pigs weaned per sow per year | 33.45 | 31.69 | 27.82 | |
| Replacement rate (%) | 52.37 | 57.08 | 53.48 | |
| Parity 1 animals (%) | 21.54 | 23.84 | 24.46 | |
| Sow and Gilt mortality (%) | 6.7 | 7.85 | 7.7 | |
| Farrowing rate (%) | 89.51 | 86.06 | 81.86 | |
| Non-productive days | 12.42 | 15.45 | 24.71 | |
| Litters per sow per year | 2.36 | 2.31 | 2.2 | |
| Pigs born alive per litter | 15.92 | 15.47 | 14.56 | |
| Pigs born dead per litter | 0.94 | 0.93 | 0.98 | |
| Total pigs born per litter | 17.16 | 16.65 | 15.75 | |
| Total pigs born alive per sow per year | 37.56 | 35.78 | 32.03 | |
| Pre-weaning mortality (%) | 10.92 | 11.36 | 13.21 | |
| Pigs weaned per litter | 14.18 | 13.7 | 12.64 | |
| Average weaned weight per piglet (kg) | 7.47 | 7.33 | 7.31 | |
| Average weaning age (days) | 26.56 | 26.6 | 26.68 | |
| Sow feed per sow per year (tonnes) | 1.48 | 1.41 | 1.3 | |
| Productive females | 462 | 593 | 654 | |
Source: Agrosoft